---
What is Temptag Lite?
Our Temporary Works Inspection App, operated under the brand name Temptag Lite provides clients a simple but effective platform for managing their Temporary Works. The application removes the need for time consuming inspection paperwork, provides a documented history of changes and an holistic overview of all temporary works in use on the project. Where the application is operated across a business a simple dashboard interface is available to provide a company wide holistic overview.
The platform has been designed by Industry Recognised Professionals, who have along standing relationship with the requirements of BS5975. Using their combined 48 years experience of Major UK Construction projects the application has been built to ensure that the requirements of BS5975 & Work At Height Regulations 2005 are fulfilled each and every time.
The application has been specifically designed to integrated with the Temptag Inspection Tagging System. Utilises NFC technology the system ensures that the inspector always undertakes the inspection at the place of work, whilst also ensuring that they are inspecting the correct asset, removing the risk of foul play & human error.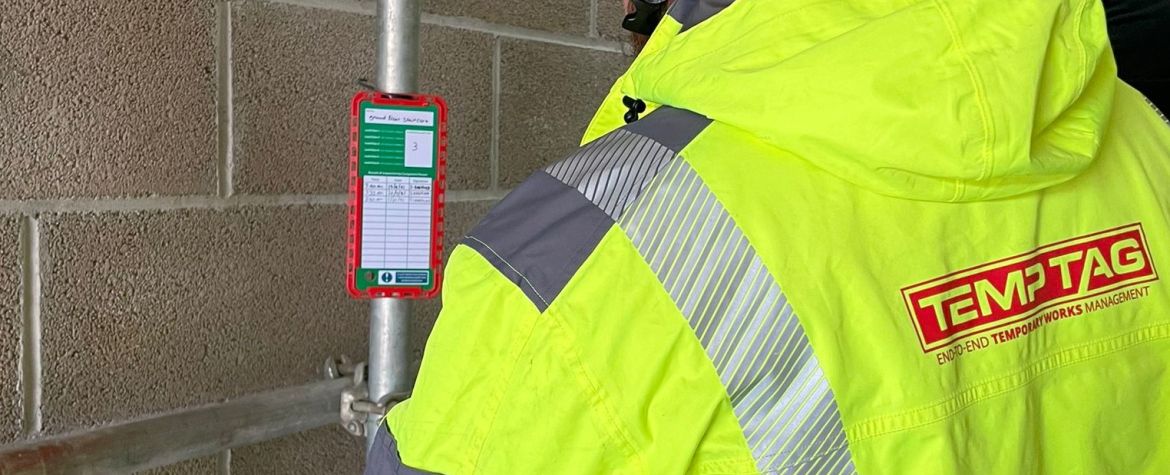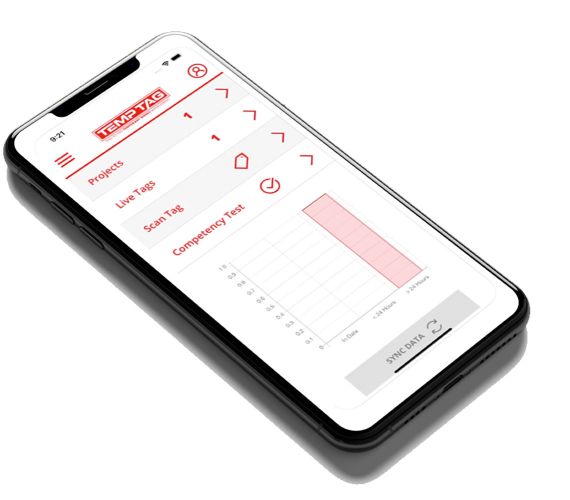 ---
A simple to use Interface
The Temptag Lite application has been built around the end user, and through its development went through trials with a number of leading construction organisations to ensure that it was as seamless as possible.
There is no need to trawl through folders or dig through sections to find the information you need to with this application, the need to know information is presents itself simply in the Temporary Works Register.
---
Bespoke Inspection Tags
The Inspection App has a library of pre-determined temporary works inspections. These can be customised to suit an organisations needs, or kept off the shelf, ensuring compliance with relevant UK Legislation & Best Practices.
Each time an inspection is conducted, the Geo-Map is updated to identify the location of the equipment, with easy Red, Amber, Green indicators to highlight its inspection status.