We are the same company, with the same people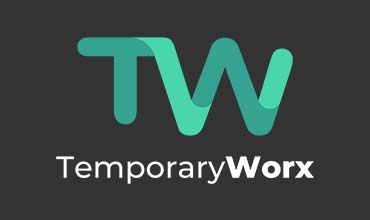 01 Oct, 2021
When we established Temptag in 2018, our primary focus was to establish ourselves as an industry leading provider of software to the construction industry. Our sole purpose was to bring the management of Temporary Works into the 21st Century and ultimately play our part in making the construction industry safer.

Since then, our company has grown, and the provision of services demanded by our customers outgrew our delivery model of just software. Considering the changes, we have made to our business model and as part of our ambitious growth plans its necessary to better reflect the organisation we are today.
The current vision was to move our branding from Temptag to Temporary Worx late October 2021 however following the shock announcement that we won the Welsh Construction Start-up of the Year award, we felt it was necessary to accelerate this transition.
So, what happens next and how does this affect you?

Over the next 30 days you will see all our branding transition from the Temptag brand to Temporary Worx. Some of this will change immediately and some will be more of a gradual change.
All digital communication, emails etc will move from the Temptag.co.uk domain to temporaryworx.co.uk. Your existing email addresses for our team will remain functional however future correspondences will come from Temporaryworx.co.uk
Our digital solutions page, which is the newly created business sector for all our software, will still operate under the Product Identity of "Temptag".
Our new company website is nearing completion and is due to be completed early October. We will formally communicate when this is launched.
Lastly, we want to assure that this does not affect any of the current provision of services we currently provide you, it enhances it. As part of this rebranding exercise, we have been working hard to form some working partnerships with some of the largest service provides in the country and these will be announced shortly. This rebrand allows us to grow and be better than ever, but our values of Integrity, Collaboration, Empowerment, Honest and Respect will not change